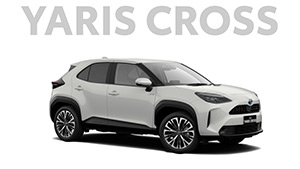 Introducing the first-ever Yaris Cross, the perfect crossover between compact city hatchback and a high riding SUV. it's always ready and always there for you.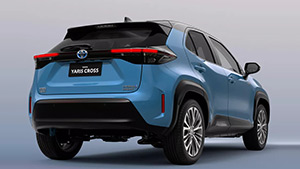 Jaw dropping design and equipped with clever and functional features, this 5 seat Hybrid compact SUV is the best of both your worlds.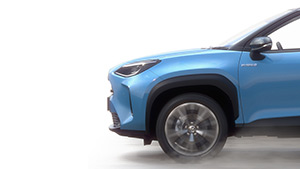 Available in Hybrid for fun and zippy performance, a lighter eco footprint, and savings at the pump. Optional AWD means you tread carefully when you need it.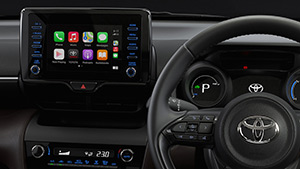 A colour touchscreen sits at the centre of the Yaris Cross and gives you access to your multimedia and phone controls at a touch.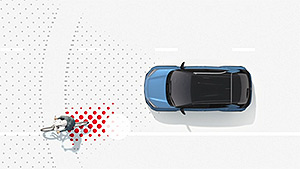 Set out on the most far flung adventures knowing that the Yaris Cross is loaded with our most advanced intelligent safety technology.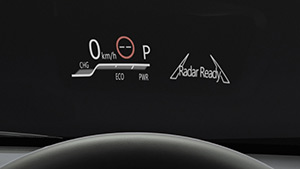 Wherever you're going, the Head Up Display available on Urban, puts key information on your windscreen so you can stay forward focused.
*The standard Toyota Warranty Advantage period for new vehicles is 5 years with unlimited kilometres and, if the vehicle is properly maintained, up to 7 years Engine and Driveline and up to 10 years Hybrid Battery with unlimited kilometres. Refer to warranty conditions. This warranty does not limit and may not necessarily exceed your rights under the Australian Consumer Law. View Terms & Conditions.
[T1] Price is model specific at participating dealers only. Maximum payable for standard scheduled servicing (normal operating conditions) for a nominated number of months/kilometres (whichever occurs first) up to a nominated maximum number of services. Excludes Government & Rental vehicles. Contact your Toyota Dealer or go to toyota.com.au/advantage for other exclusions, eligibility and full details.
[T7] Terms and condition, fees and charges apply. Toyota Access Guaranteed Future Value products are available to approved customers of Toyota Finance a division of Toyota Finance Australia Limited ABN 48 002 435 181, AFSL and Australian Credit Licence 392536.
[T9] Terms and conditions apply. Before making a decision about this product, please read the current Product Disclosure Statement (PDS) available from participating Toyota Dealers, via our website toyotainsurance.com.au or by calling 137 200. Toyota Insurance is issued by Toyota Finance Australia Limited ABN 48 002 435 181, AFSL and Australian Credit Licence 392536. The insurer is Aioi Nissay Dowa Insurance Company Australia Pty Ltd ABN 11 132 524 282 AFSL Number 443540. Our insurance policies do not change or take away your rights under the Australian Consumer Law. Your right to claim under our policies for the benefits covered are in addition to other rights and remedies you have under the law in relation to your vehicle. However, you can choose to make a claim under any of our policies even if you have rights under the law.